What is Sezzle?
Updated a year ago
Shop Now, Pay Later, No InterestFor U.S. Customers
Sezzle is an online payment platform that allows you to pay for your order through 4 small installment payments, spread over 6 weeks, rather than paying the full amount at once. Sezzle is  100% secure and does not charge you interest on your payments.
HOW DOES IT WORK?
1.Select Sezzle at checkout (Please note that the Sezzle option is only Available when cart value is equal or more than $35)
2.Sign up or login to Sezzle with the bank account you would like to use.
3.Confirm your purchase.
4.Sezzle will schedule automatic payments over six weeks, interest-free.
5.Pay in four equal installments every two weeks with zero interest.
AM I ELIGIBLE FOR THIS?
●Be 18 years or older (19 years or older in Alabama or if you're a ward of the state in Nebraska)
●Have a valid U.S. mobile number and email address
●Have an active U.S. bank account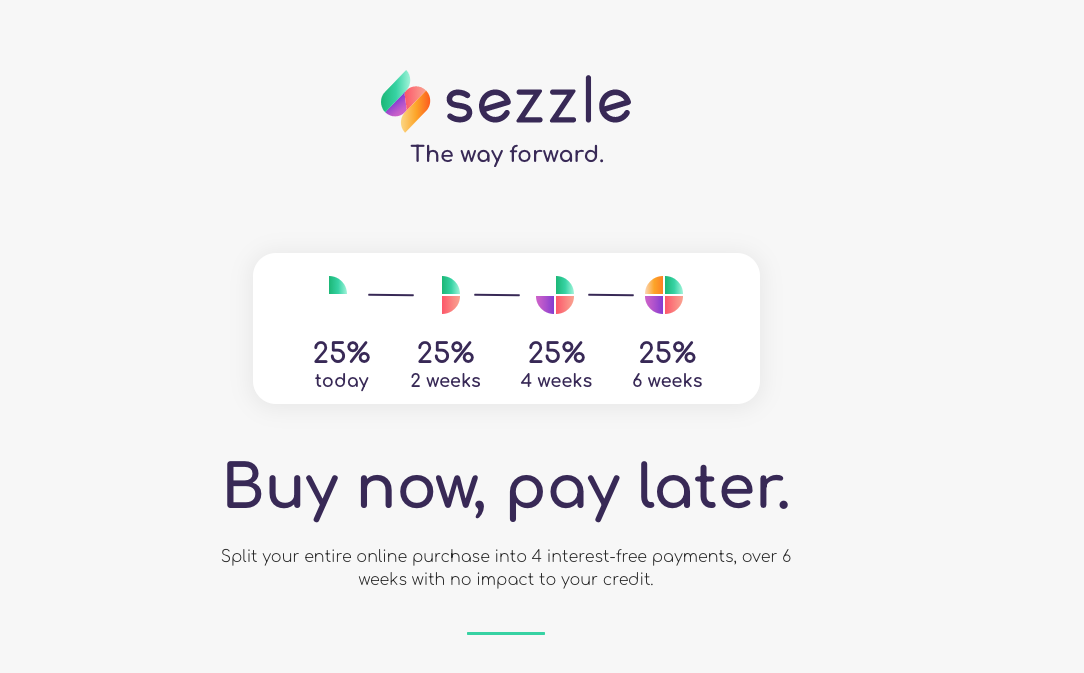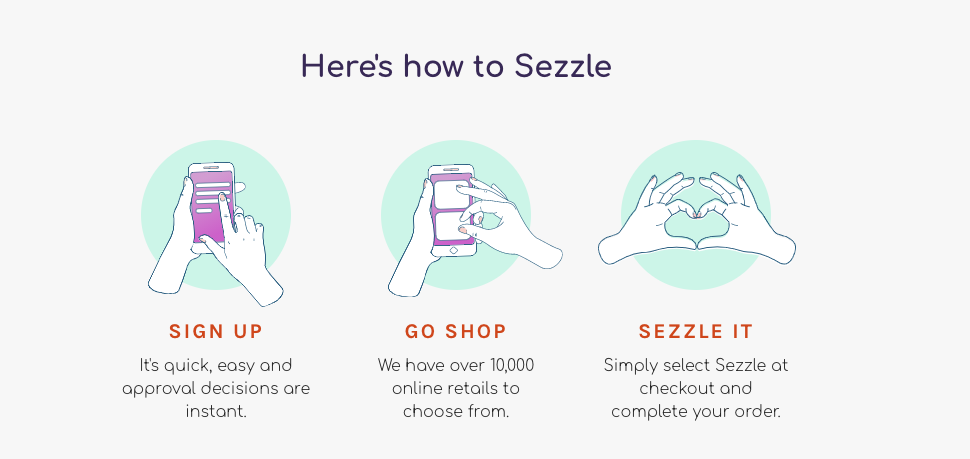 Was this article helpful?